In this third part, we're going to deal with the sale process. Actually, the production is a fundamental principle, but only the sale could lead you on the path of victory. No doubt, the competition will be the fiercest in cities, when each player would try to sell its goods. Expected selling product is one thing, but do it is harder. To secure a sale, you have to build a store on an adjacent city's square – linked with one of your warehouse by a road or whatever.
In fact, the system is a little bit more complicated because each store can only sell a certain type of product. So, choose the good type of store before building the facility. In short, we expect that each square would be carefully chosen by the players!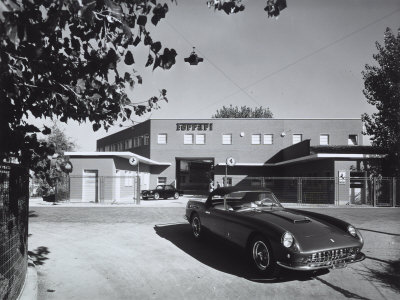 (Source: A. Villani)
Needs of each city would be characterized by its size – called the aggregated demand. Each year (we mean each day), the city will be looking for meeting its needs for each product. If it exists more than one type of store that are able to meet its needs, the city will make a choice by three criteria: 1) the age of each store in number of game's year 2) the cost of each goods sold 3) the distance between the downtown and the store concerned. Closer you are, better it is!
If the store is linked to a warehouse, and if the player has enough goods to manage the sale, the deal is automatically signed. But, stay focus, each contract is enhanced by a transport cost, depending of the distance between your warehouse and your store. In short, this is rather clear, your geographical position is crucial.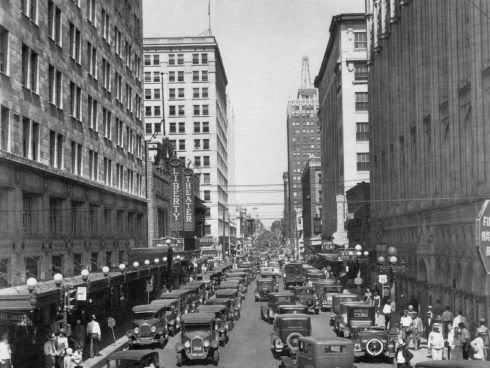 (Source: Dougdawg)
If a city largely meets its needs, it can grow and its demand can increase. The system is pretty simple in fact. Satisfy, if you want to be satisfied! The growth of a city has two main consequences: 1) the number of inhabitant increases 2) new city's square can sometimes appear around the city and make it bigger ! Note that some historic events can change the needs of each city. More or less randomly, they can change the face of the game when they appeared. For instance, the Yom Kippur War (70s) slightly decreases the oil production and then increase prices/cost of production. The prohibition (30s) has for consequence to largely decrease the demand of alcohol. So, you have to make the good decision among the lot of possibilities that the game offers you.
As usual, if you have questions, feel free to join our Facebook page or Twitter.
Have a nice week-end !